Madona Bouglione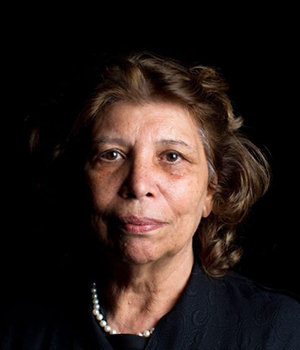 Daughter of Alexandre Bouglione, eldest of the four founding brothers. 
In 1969, Madona Bouglione assisted Salvador Dali (happenings, television shows). In 1970, she organized her first (collective) show "Open Circus" at the Cartoucherie de Vincennes under a 5,000-place marquee where she brought together the circus (the White Devils, Livio Togni ...), pop music (Pink Floyd, Deep Purple, James Brown, Le Gong, Magma ...) and the theater (Arrabal, the Living Theater ...) on 2,500 m2 of light show and screenings. Dali, gives evening improvised dinners. 
In 1971, Madona Bouglione creates nautical shows with as a star an elephant on skis. She is also technical consultant for James Bond movies such as "Moonracker"
Journalist for Libération, she has her own column "Madona 

Bouglione

 has seen". In 1979, she released her first novel "Tonight two circuses in your city" published by Stock.
In 1986, she took the lead of the cinema Le Ranelagh, which became the Theater the Ranelagh. His work allowed him to discover a whole new generation of clowns: Buffo, Litsedeï- Slava Palounine, Sol, Bob Berky, Gardy Hutter, Bolek Polivka, Philippe Avron ... (The Strange Mister Knight, The Marionnettes of Salzburg, The Feluettes, The Children of Silence, Cyrano de Bergerac, The Sabotage Amoureux of Amelie Nothomb) was rewarded by five Molières. In 1992 she joined the members of the National Commission Cirque of the Ministry of Culture and the Expert Committee of the national prize of the arts of the circus. 
In 1995, artistic advice clowns at the festival "Just for Laughs" of Montreal. In 1996, Madona Bouglione created "On the Road to Siena" (unanimous press); this show has been going on throughout Europe. In 1999, she directed "The unpredictable life of Lola Montès", "Bonjour, Bel-Ami!" According to Guy de Maupassant and "Les Amours de Bastien Bastienne", Mozart's opera. 
After 20 years of management, the curtain is lowered on its programming and Madona Bouglione leaves the Theater Le Ranelagh. Thus, Madonna Bouglione devotes herself to her passion for the circus and takes the artistic direction of "Cirque O Présent": international meetings of circus companies in all its forms and all its states. A historian of the circus and the street arts, she gives a lecture entitled "We the builders of the ephemeral". She is a member of international jury (Fires of the Ramp, World Festival of Circus of Tomorrow 2010, Tournai, National Prize of France ...) 
Created in 2010, his new show Pentimento, Le Lac des Cygnes, which incorporates new digital technologies, is starting its tour. Pioneer of the Isle Seguin, with its space Chapiteau Cirque en Chantier, Madona Bouglione presents a program oriented to the world: Cirque du Soleil, Circus Plume, Circolombia, but also television and music: Festival Weather, Bjork, The Best ... 
In 2015, La Française des Jeux commissioned a creation for his tour throughout France which is a real triumph with his show Chance and has more than 15 000 spectators each evening.
Victoria Torres Bouglione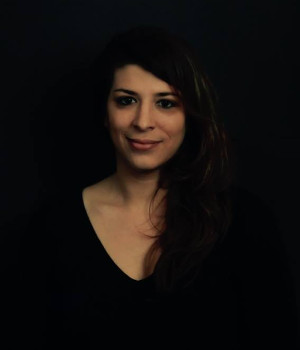 Victoria Torres Bouglione, daughter of Madona Bouglione and Jean-Marc Torres (star dancer of Béjart and Roland Petit, and founder of the Zebre de Belleville), grew up at the Théâtre le Ranelagh alongside Slava Polunin, Howard Butten, Emmanuelle Laborit, Clemence Massart, Philippe Avron, etc. She has traveled since childhood to festivals and theaters around the world in search of new talent. 
She graduated in 2007 in International Relationships "Business and Negotiations"  of Institut d'Etudes des Relations Internationales à Paris.
From 2007 to 2010, Victoria Bouglione was responsible for the communication of an NGO, then an English publishing house. From 2009, she co-founded the Saint-Paul de Vence Chamber Music Festival, and produced a documentary. She assists the production and direction of Pentimento, a circus adaptation of the "Swan Lake" at the crossroads of dance and digital. 
She founded in 2011 Cirque en Chantier, home to the circuses of the world and she develops programming, events and partnerships with foreign circus companies. (ARTE, BJORK, THE BEST-TF1, SHINE FRANCE, CIRCUS PLUME, CIRQUE DU SOLEIL- CORTEO AND KOOZA-).She produces in 2015 the show of the summer tour of La française des Jeux, Chance, whose theme is René Magritte.
Victoria Torres Bouglione is also artistic and technical adviser for television (Le Gros Show, Cyril Hanouna for D8 channel).
Stephanie Bach Bouglione