In 2018, Cirque Madona Bouglione produced The Golden Age, a tribute show to Gulf Countries, in partnership with Touristic Enterprises and Company, Kuwait.
Emotion, Energy, Eternity
"The Golden Age" tells the story of the circus itself. The sophisticated production pays tribute to one of the world's most beloved art forms, through a dazzling display of acrobatics and performance arts.
The story of the circus is told through the eyes of our innocent little heroine, who is wished away on a journey through the ancient, modern and even futuristic traditions of the circus. "The Golden Age" invites the audience to go along on this surreal ride, guided by the beloved clowns, representing the origins and past of the circus, and a robot, representing its future. The show features a medley of classif circus acts updated with a delicious modern twist: from the graceful aerial acrobatics of the French Swing and Aerial Straps to the aristocratic showmanship of the sophisticated equestrians, and from the droll humor and ageless wisdom of the clowns to the fearless bravado of the stunt bikers.
More than 75 artists and crew members are coming together from more than ten countries from around the world - including France, Russie, Colombia, United States, Belarus, Kazakhstan, Ukraine, Italy, Romania, Spain, and even Kuwait - to bring "The Golden Age" to life.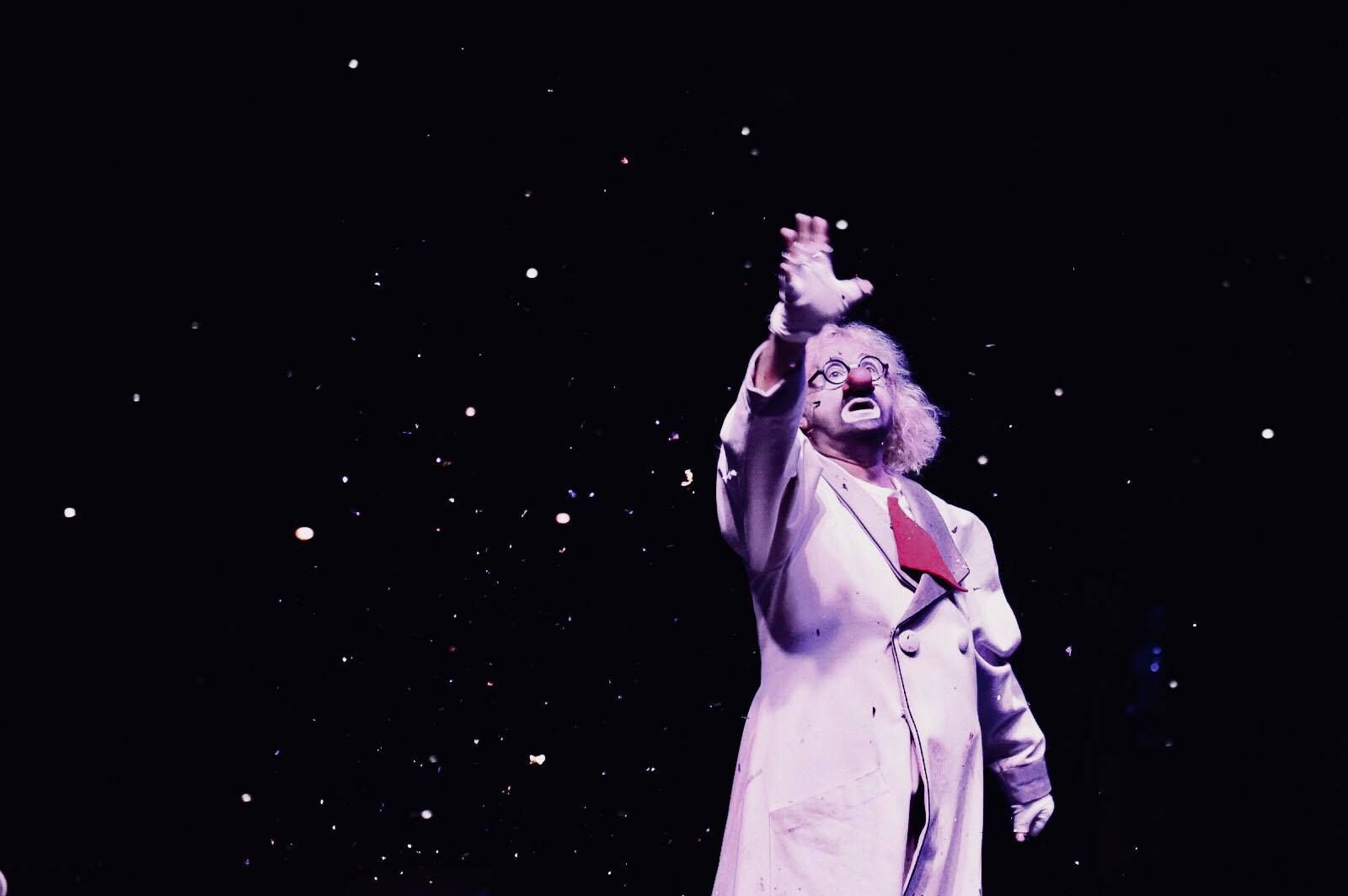 En 2018, le Cirque Madona Bouglione a produit The Golden Age, un spectacle pour les États arabes du Golfe, en partenariat avec Touristic Enterprises and Company, au Koweït.
Emotion, Energie, Eternité
"The Golden Age" raconte l'histoire du cirque lui-même. La production sophistiquée rend hommage à l'une des formes d'art les plus aimées du monde, à travers une démonstration éblouissante d'acrobaties et d'arts de la scène. L'histoire du cirque est racontée à travers les yeux de notre petite héroïne innocente, qui se laisse emporter par un voyage à travers les traditions anciennes, modernes et même futuristes du cirque.
"The Golden Age" invite le public à suivre cette balade surréaliste, guidé par les clowns bien-aimés, représentant les origines et le passé du cirque, et un robot, représentant son avenir. Le spectacle propose un mélange de numéros de cirque classés avec une touche moderne et délicieuse: des acrobaties aériennes gracieuses des Swing et Aerial Straps à la mise en scène aristocratique des cavaliers sophistiqués, et de l'humour drôle et de la sagesse sans âge des clowns à la bravade intrépide des motards cascadeurs.
Plus de 75 artistes et membres de l'équipe viennent de plus de dix pays du monde entier - dont la France, la Russie, la Colombie, les États-Unis, la Biélorussie, le Kazakhstan, l'Ukraine, l'Italie, la Roumanie, l'Espagne et même le Koweït - pour donner vie à "The Golden Age".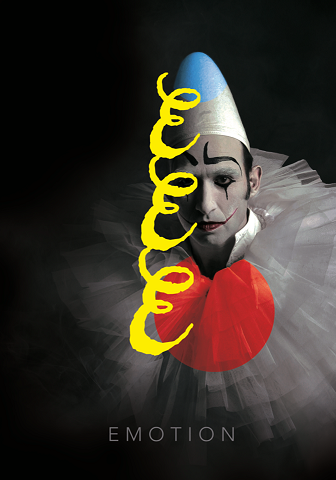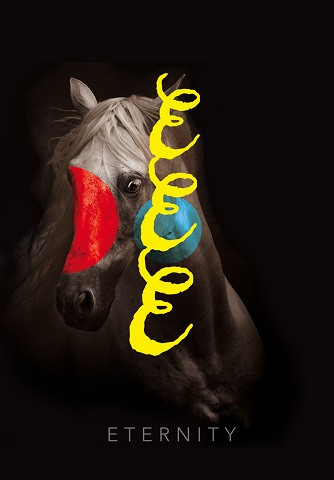 Creative team
CEO/Director of the Show : Madona Bouglione
Executive Producer : Victoria Torres Bouglione
Artistic Director : Stephanie Bach Bouglione
Choreographers : Jerome Ortega et Thomas Guerin
Costume Designer : Vanessa Deutsch
Music Composer : Jean Mora et Pierre Billon
Light Designer : Jean-Marie Prouvèze
Video Designer : Emmanuel Lorain
Pierre Billon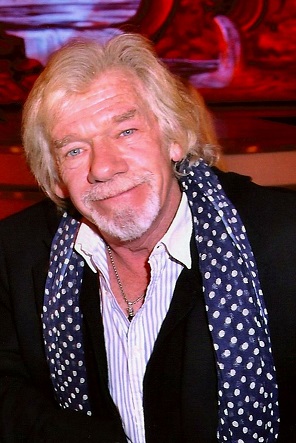 He started writing songs with Maxime LEFORESTIER for Serge REGGIANI and with Alain BASHUNG for Dick RIVERS.
He joined the band LABYRINTE to accompany Dick RIVERS, then wrote for a young singer who starts: Michel SARDOU with whom he goes on tour and he will produce thereafter!
He discovers Pierre GROSCOLAS and produces: "Girl of wind and sun" and "Lady lay".
He spends several years between rock, pop and variety.
He released his first album and continues to participate in the rising career of Michel SARDOU. He meets Johnny HALLYDAY and begins to write songs to him: "The heart in two", "I forgot to live".
He becomes producer of Michel SARDOU and composes him: "By singing" "I steal" "Woman of the Eighties" "10 years earlier". He then produces HALLYDAY on albums such as "La peur" and "heart of rock'n'roll".
He also produced Johnny's duet album in Nashville and then went on a world tour "The Ultimate Event" with Liza MINNELLI, Franck SINATRA and Samy DAVIS Junior.
He has also produced albums for CARLOS, Catherine LARA, Salvatore ADAMO, Mireille MATHIEU, Joëlle of the band "Il était un Fois".
Pierre Billon reveals a real notoriety on the Net with his song "La Bamba Triste" which he will propose a remix in 2013.
He has just produced with Jean MORA the new 2017 album of Michel SARDOU.
Il commence à écrire des chansons avec Maxime LEFORESTIER pour Serge REGGIANI et avec Alain BASHUNG pour Dick RIVERS.
Il intègre le groupe LABYRINTE pour accompagner Dick RIVERS, puis écrit pour un jeune chanteur qui démarre : Michel SARDOU avec lequel il part en tournée et qu'il produira par la suite !
Il découvre Pierre GROSCOLAS et produit : «Fille du vent et du soleil» et «Lady lay».
Il passe ainsi plusieurs années entre le rock, la pop et la variété.
Il sort son premier album et continue à participer à la carrière montante de Michel SARDOU. Il rencontre Johnny HALLYDAY et commence à lui écrire des chansons : «Le cœur en deux»,  «J'ai oublié de vivre».
Il devient producteur de Michel SARDOU et lui compose : « En chantant» « Je vole » «Femme des années 80»  «10 ans plus tôt». Il produit ensuite HALLYDAY sur des albums tels «La peur» et  «cœur de rock'n'roll».
Il produit également l'album duo de Johnny à Nashville puis part en tournée mondiale «The Ultimate Event» avec Liza MINNELLI, Franck SINATRA et Samy DAVIS Junior.
Il a produit  également des albums pour CARLOS, Catherine LARA, Salvatore ADAMO, Mireille MATHIEU, Joëlle du groupe «Il était une Fois».
Pierre Billon révèle une véritable notoriété sur le Net avec sa chanson «La Bamba Triste» dont il proposera un remix en 2013.
Il vient de produire avec Jean MORA le nouvel album 2017 de Michel SARDOU.
Jean Mora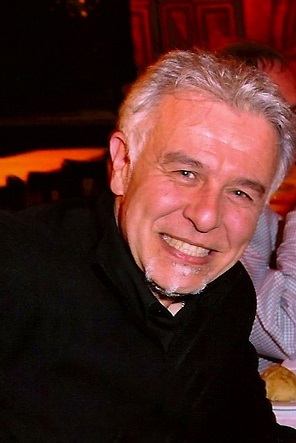 He began his career as pianist of Michel DELPECH, then for 5 years of Johnny HALLYDAY, with whom he made two shows in Paris in 1984.
He collaborates, with the studio Polygone, in Toulouse, to the various successes of this time such as "The demons of Midnight" of the group IMAGES. He recorded with J-P MADER, GOLD, S. GUIRAO, A. MENGO ("I loved him so much") ...
He decides to invest in a revolutionary production unit for the time, the Synclavier, which he imports in the United States, and which is used by Mr. JACKSON, STING, S. WONDER ... It is by working on this production unit that he participates in the albums of W. SHELLER, ("The magnificent witness"), F. CABREL ("Animal"), Mr. SARDOU ("All boats fly away"), C. TRENET ("The sound of the horn"), M. FUGAIN, S. ADAMO, A. BASHUNG, I MUVRINI, ERASURE, AMINA and many others.
He collaborated as an arranger with Jean-Marie SENIA on film music and worked with Jean-Paul GOUDE on the animatique Europe 1.
He worked with Sylvie VARTAN, on stage from 1995 to 1999, in studio and television. He takes part in the sessions of Zazie, Calogero, Patrick FIORI, Patricia KAAS and Pascal OBISPO for which he plays the piano of the song: "Lucie" on the album "Superflu". He co-composed with Claude NOUGARO a song "A coeur perdu" on the album "Chansong's".
He has just produced with Pierre Billon the new 2017 album of Michel SARDOU.
Il commence sa carrière comme pianiste de Michel DELPECH, puis pendant 5 ans de Johnny HALLYDAY, avec lequel il fait deux spectacles à Paris en 1984.
Il collabore, avec le studio Polygone, à Toulouse, aux différents succès de cette époque tels «Les démons de Minuit» du groupe IMAGES. Il enregistre avec J-P MADER, GOLD, S.GUIRAO, A. MENGO («je l'ai tant aimé»)…
Il décide d'investir dans une unité de production révolutionnaire pour l'époque, le Synclavier, qu'il importe aux États-Unis, et qu'utilisent notamment M. JACKSON, STING, S. WONDER...
C'est en travaillant sur cette unité de production qu'il participe aux albums de W. SHELLER, («Le témoin magnifique»), F. CABREL («Animal»), M. SARDOU («Tous les bateaux s'envolent»), C. TRENET («Le son du cor»), M. FUGAIN, S. ADAMO, A. BASHUNG, I MUVRINI, ERASURE, AMINA et bien d'autres.
Il a collaboré en qualité d'arrangeur avec Jean-Marie SENIA sur des musiques de films et a travaillé avec Jean-Paul GOUDE sur l'animatique Europe 1.
Il a travaillé avec Sylvie VARTAN, sur scène de 1995 à 1999, en studio et en télévision.
Il participe aux sessions de Zazie, Calogéro, Patrick FIORI, Patricia KAAS et Pascal OBISPO pour lequel il joue le piano de la chanson : «Lucie» sur l'album «Superflu».
Il a co-composé avec Claude NOUGARO une chanson «A cœur perdu» sur l'album «Chansong's».
Il vient de produire avec Pierre Billon le nouvel album 2017 de Michel SARDOU.
Collaboration with Madona BOUGLIONE :
It is often said that "life is a circus! "That of Madona BOUGLIONE brings us strength, tenderness and all the poetry of life. It's a great pleasure to collaborate on his creations.
Pierre BILLON & Jean MORA
La collaboration avec Madona BOUGLIONE :
On dit souvent que « la vie est un cirque ! » .Celui de Madona BOUGLIONE nous apporte la force, la tendresse et toute la poésie de la vie. C'est un immense plaisir de collaborer à ses créations.
Pierre BILLON & Jean MORA
Jean-Marie Prouvèze was born and raised in Marseille, where he discovered the crafts of light at the Axel Theater Toursky and the National Theater Gymnasium. At 18, he made his first creation and "goes up to Paris" to explore all artistic disciplines for which lighting is vital. This initiatory itinerary led him to creations with extreme demands: Jean-Paul Gaultier shows at MC Solaar tours, from the inauguration of the Louvre Pyramid to the performances of Urban Sax, from Corneille to Higelin, from the consecration of the Mosque From Casablanca to the circus delusions of Archaos ... For some years he has been experimenting with all the possibilities offered by the new technologies of light and image. Each project, whether it's a "happening" for a few "happy fews" or a show for several thousand people, each audience, whether Parisian, Japanese or Brazilian, each scene, that it is a circus track, a theater or the banks of the Seine, are for him the opportunity for research and a specific artistic creation. In other words, a way to always reinvent his profession.
Jean-Marie Prouvèze naît et grandit à Marseille où il découvre les métiers de la lumière au Théâtre Axel Toursky et au Théâtre National du Gymnase. A 18 ans, il réalise sa première création et «monte à Paris» explorer toutes les disciplines artistiques pour lesquelles la mise en lumière est vitale. Cet itinéraire initiatique le conduit à des créations aux exigences extrêmes : des défilés Jean-Paul Gaultier aux tournées MC Solaar, de l'inauguration de la Pyramide du Louvre aux performances d' Urban Sax, de Corneille à Higelin, de la consécration de la Mosquée de Casablanca aux délires circassiens d'Archaos… Depuis quelques années il expérimente toutes les possibilités offertes par les nouvelles technologies de la lumière et de l'image. Chaque réalisation, qu'il s'agisse d'un « happening » pour quelques « happy fews » ou d'un spectacle pour plusieurs milliers de personnes, chaque public, qu'il soit parisien, japonais ou brésilien, chaque scène, qu'il s'agisse d'une piste de cirque, d'un plateau de théâtre ou des berges de la Seine, sont pour lui l'occasion d'une recherche et d'une création artistique spécifiques. Autrement dit, une manière de toujours réinventer son métier.
Jérôme Ortega